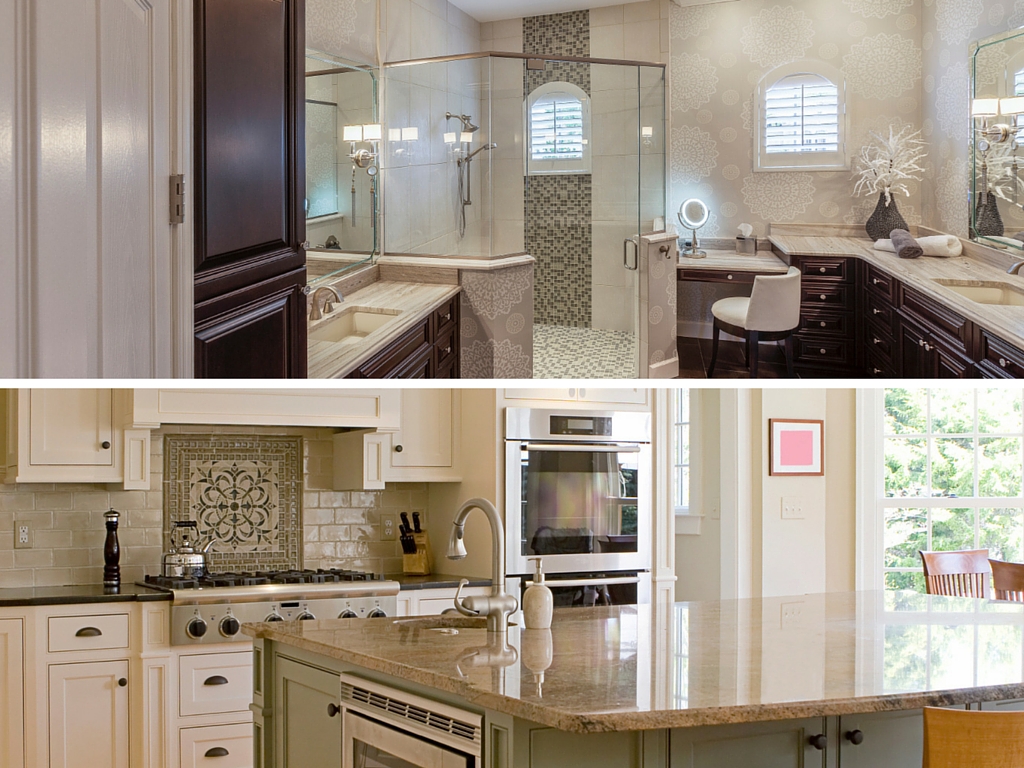 Making the final decision to move forward with any home improvement project is an exciting time for homeowners – especially kitchens and bathrooms since they can add a ton of value to a home. However, before one can start to pick out new fixtures or settle on new design features, a major item that needs to be addressed is the location of sinks, dishwashers, showers, tubs and toilets – see a pattern here?
Both kitchens and bathrooms are home to appliances and fixtures that rely on a home's plumbing system, so it plays a huge role in the remodel from start to finish. When the original layout of either or both of these rooms is kept the same, one of the most important things to consider is water-efficiency. Our recommendation? Search for efficient models such as low-flow toilets. But, when the remodel includes making some changes to where sinks, dishwashers, showers, tubs and toilets are located, there's much more to think about.
Here is where a plumbing system really needs to be looked at carefully – moving fixtures like these involves more than just relocating the fixture(s) itself, it also involves moving plumbing lines. When doing so, something to keep in mind that anything that relies on a water supply should be relatively close to each other rather than spread apart to minimize how much repiping needs to be done. And, keep in mind that moving plumbing lines could definitely change the price of a bathroom or kitchen remodel, so it should be considered when planning a budget to avoid overspending.
So, are you thinking of remodeling your kitchen or bathroom this year? If you're looking to make minor changes, such as installing a new toilet, sink, shower or tub, we can help! For more information about the services we offer related to home improvement projects like this, please give us a call at 714.630.8766 today.