At Barker and Sons, we like to think of ourselves as one big happy family! That said, we're so proud of the family we've grown over the years. That's why we've decided to do start a special employee spotlight series to help all of you get to know the people we care about and rely on day in and day out to help the Barker business and its customers succeed.
So, without further ado, we'd like to introduce you to Missy Brage — the woman, the myth, the legend, and the person that probably answered the phone the last time you called Barker!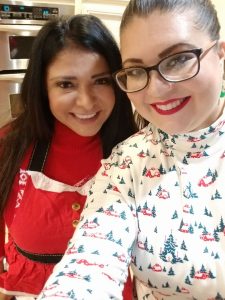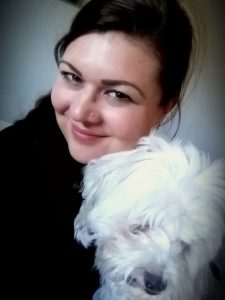 Missy is our customer relations maven, our problem-solving guru, and our right hand when it comes to all things customer service. She's been with us for five years, and we hope to have her by your side for many more! Recently, We sat down with Missy to find out a little more about her, both professionally and personally.
Let's see what she had to say…
What is a typical day like for you on the job? What are your daily responsibilities?
The vast majority of my day is spent on the phone helping customers with their plumbing emergencies, answering questions, problem-solving, and trying to give each and every person a top-notch experience. There is also internal training and office work that I do, but my main objective is to make sure I make everyone's day a little easier, and a little brighter than it was before they called in.
What inspired you to get into plumbing?
To be honest, it wasn't specifically the plumbing industry I was looking to get into – I was looking to get into the industry of people. I love helping people. I possess a degree in Psychology and find people fascinating! Being able to ease another person's stress and anxiety is extremely rewarding for me, and I knew from an early age that this is what I wanted to do.
Where did you get your training in this field?
I have a four-year degree in Psychology, and I have also attended numerous courses and have received many certifications in Customer Service from outside sources.
How do you feel about being a member of the Barker and Sons family?
I have known the Barkers for quite a while, and I must say that working with them is truly like being a part of the family.
What is your advice for someone who would like to enter the plumbing industry?
My biggest word of wisdom for anyone entering the plumbing Industry is to "put yourself in your customer's shoes." Knowledge and expertise is not the only thing that the public is looking for. They want someone that they can trust, and someone who understands what they are going through. They have other things going on in their life, and the last thing they need to deal with is pesky plumbing issues. If we can take away that burden and ease that stress through stellar customer service, then that is how we know we are doing a good job.
Please share your favorite plumbing tip.
Maintenance is key to the longevity of your plumbing. Performing routine maintenance such as having your water heater flushed every year not only increases the longevity of your equipment but also roots out problems before they occur. No one wants a surprise plumbing problem like having to take a cold shower before work, so always have your plumbing routinely checked. After all, your home is the biggest investment you will ever make.
But wait, there's more!
Not only is Missy a lifeline in the office, but she's also a proud active duty U.S. Army veteran. She currently lives in North Tustin, California with her six-year-old fur baby named Bubba — her "absolute best buddy!" She has twin sisters, too, and her dad and stepmom are long-time residents of Orange County — and customers of Barker and Sons Plumbing, of course!
What did you do prior to Barker and Sons Plumbing?
Before Barker and Sons, I worked for a heating and air conditioning company, and before that, I worked in the firearms industry. Specifically, with reloading machines for ammunition. Before that, I was a soldier in the Army. I have led a diverse and interesting life!
Are you involved in any community organizations?
Yes, I am the founder of a group that offers positive and healthy coping techniques to people dealing with mental illnesses such as depression. My background in Psychology and desire to help others has inspired me to create this group. I offer therapeutic self-help materials to anyone that is desiring to take a positive approach to dealing with their problems.
What do you enjoy the most outside of work?
I am a very creative person. I love art, crafts, crocheting, writing etc. I have many hobbies that take up a lot of my time. I also enjoy hiking and spending time with Bubba, my dog. If it has anything to do with creating something, I am all over it. I also love helping others and providing advice to those who need it. One of my guilty pleasures is horror movies. I adore horror movies, especially the old black and white ones.
From plumbers and techs to customer services gurus, like Missy, every member of our team is vital to our success as a business. Tune in next time to learn more about the Barker team!