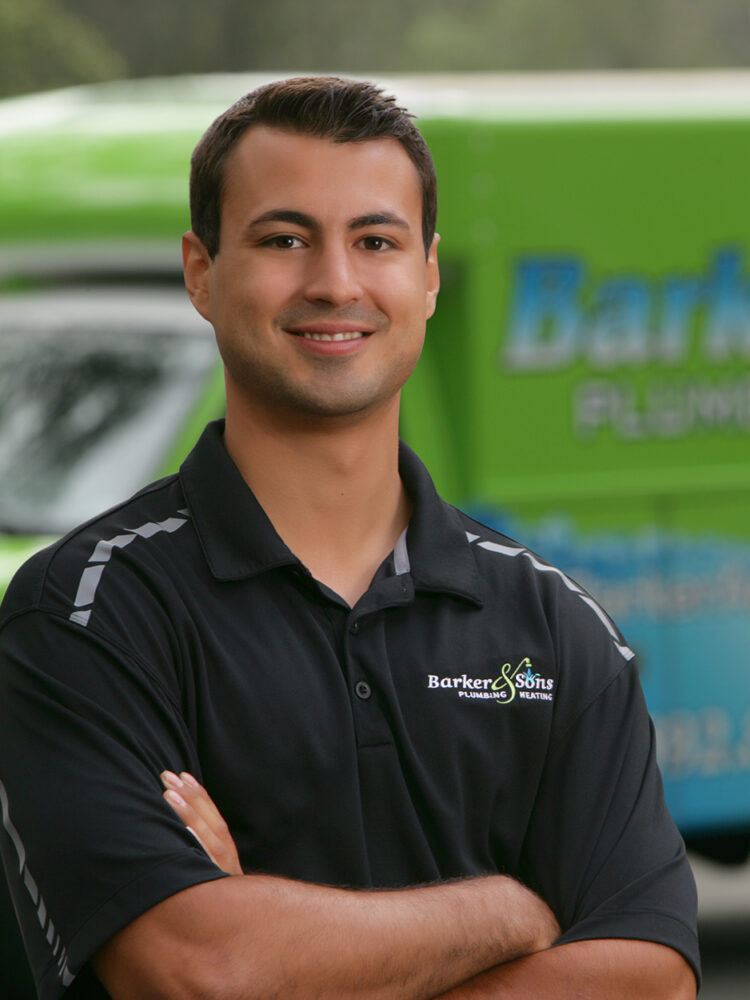 Irvine CA Emergency Plumber
Rest assured we are here for your plumbing needs 24/7/365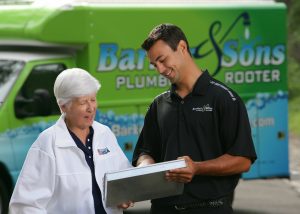 Barker and Sons Irvine Plumbing Services
Barker and Sons provide a variety of services to our Irvine customers. You can see a complete list of these services to the side here, such as drain cleaning and water heater installation. Barker and Sons Plumbing & Rooter is eager to help fix your plumbing problems in Irvine.
The Best Emergency Plumbing Services in Irvine, CA!
Barker and Sons is your emergency plumbing solution in Irvine. For over 35 years, we've served the area, and we're proud to serve you, too. Our technicians are easy-to-understand and personable. We'll show up to your Irvine home ready to work.
We offer friendly and courteous service from the moment you contact us to any questions or problems after leaving. Barker and Sons work hard to ensure your plumbing issues are fixed right the first time. Contact us now.
Sewer Line Repair & Replacement in Irvine
Do you have a sewer line problem and not exactly sure what the issue is?
Here's a list of potential reasons:
Broken or cracked pipes
Pipes blocked by tree roots or grease
Corroding or deteriorating pipes
Pipes that have bellied or sunk into the ground due to soil conditions
Pipes that have leaking joints
When needing sewer repair services in the Irvine area, Barker and Sons Plumbing has got you covered. We offer a variety of trenchless sewer repair solutions and guarantee to have your sewer line up and running efficiently again with minimal disruption to your landscaping, sidewalk or driveway.
If your tree roots have caused a blockage to your home's sewer line, it might be time for a replacement. Luckily, we have great technology and the technical knowledge to find your problems fast! With our in-pipe video inspection, you can view in real time the condition of your underground piping.
Check out our approach to trenchless pipe replacement.
Choose Barker and Sons and put your Plumbing Emergency Behind You
Want to know why you should choose Barker and Sons as your go-to emergency plumbers? Here are a few reasons:
100% satisfaction guaranteed. We ensure your plumbing issues are fixed and fixed correctly before we leave your home – every time.
We provide a map you can check to see where your technician is and their ETA. We understand your time is essential.
Customer-centric plumbing solutions. Your time and money are valuable. We don't want to waste either. We'll give you honest recommendations upfront, and we're available to fix your plumbing problem in Irvine 24/7.
Contact Barker and Sons now. We're here to answer questions, schedule service calls, and reassure you that we're the only Irvine plumber for you.
We're Plumbing Experts First and Foremost
Barker and Sons lives and breathes plumbing. We've been doing this a long time, and we've learned a lot along the way. By continuing to educate ourselves and challenging ourselves with Irvine's plumbing issues, we can make sure that our technicians are prepared for anything. This only benefits our customers as we find unique solutions to your home's plumbing problems when needed.
Guaranteed Fast and Friendly Service in Irvine
We don't want to waste your time with plumbing solutions that won't work. We help you understand what's wrong, offer the best solution possible, and get the job done right the first time. Barker and Sons is proud to provide the highest level of customer service you'll see in plumbing in Irvine. We're here for you when you first contact us to anything you need after the job is complete.
Want to see the Barker and Sons difference? Call us or contact us today to schedule an appointment and tackle your plumbing issues once and for all.
The Best Emergency Plumbing Services in Irvine, CA!
Our plumbing services encompass any and all plumbing repairs, replacements, and new installations, including:
You name it, we can repair, install or replace it!