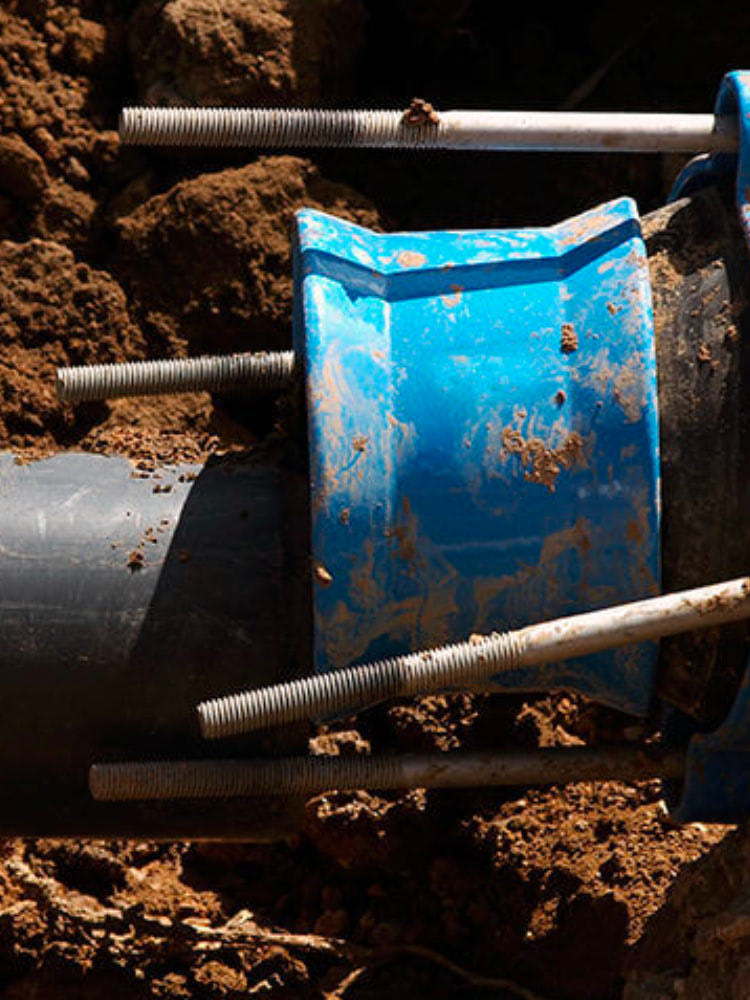 Sewer Line Repair Experts
Our state-of-the-art, underground trenchless sewer repair services, remedy the problem quickly for you.
Orange County Sewer Line Repair Services
Looking for a fast, convenient way to repair your sewer line in Orange County without digging trenches? Barker and Sons Plumbing & Rooter can assist you with a wide range of underground trenchless sewer repair solutions. With expert diagnosis and sewer repair teams throughout, we can help with every type of sewer line issue, and we even provide emergency sewer line repairs!
Reasons You May Need Sewer Line Repair

Barker and Sons Plumbing & Rooter does more than just clear your drains—we repair water and sewer lines to correct a number of problems, including:
Broken or cracked pipes
Pipes blocked by tree roots or grease
Corroding or deteriorating pipes
Pipes that have bellied or sunk into the ground due to soil conditions
Pipes that have leaking joints
Have an emergency? Call today!
What Do I Do if My Sewer Line is Blocked?
Sewer lines are most often clogged by tree root infiltration. When this happens the best thing you can do is have your line repaired or replaced. Fortunately, sewer line replacement is not nearly as painful as it sounds – Barker & Sons can take care of it quickly and easily!
Selecting an Appropriate Sewer Repair Solution
Before repairing your sewer line, the most important step is an expert diagnosis of the issue. Barker & Sons Plumbing takes advantage of state-of-the-art in-pipe video inspection and leak detection technologies to pinpoint the exact source of any sewer issue. With this technology, you can see inside the sewer line for yourself. Video inspection of your sewer line will allow our expert Orange County plumbers to determine the most appropriate repair solution. Check out a full list of the benefits of video camera pipe inspections.
Advantages of Trenchless Sewer Repair
We are Orange County's "no dig" sewer line repair experts. Trenchless sewer repair is a way of repairing your damaged sewer or drain lines underground—this can save digging trenches across your yard and driveway, and it can minimize the disruption for your home and your family. Read our post for more information on the process and the benefits of trenchless sewer line repairs.
Barker and Sons Plumbing & Rooter is family owned and operated, and we've been serving the Orange County area for over 35 years. We offer upfront pricing and our expert plumbers are skilled at using trenchless sewer repair technology to offer quick and undisruptive sewer repair services.