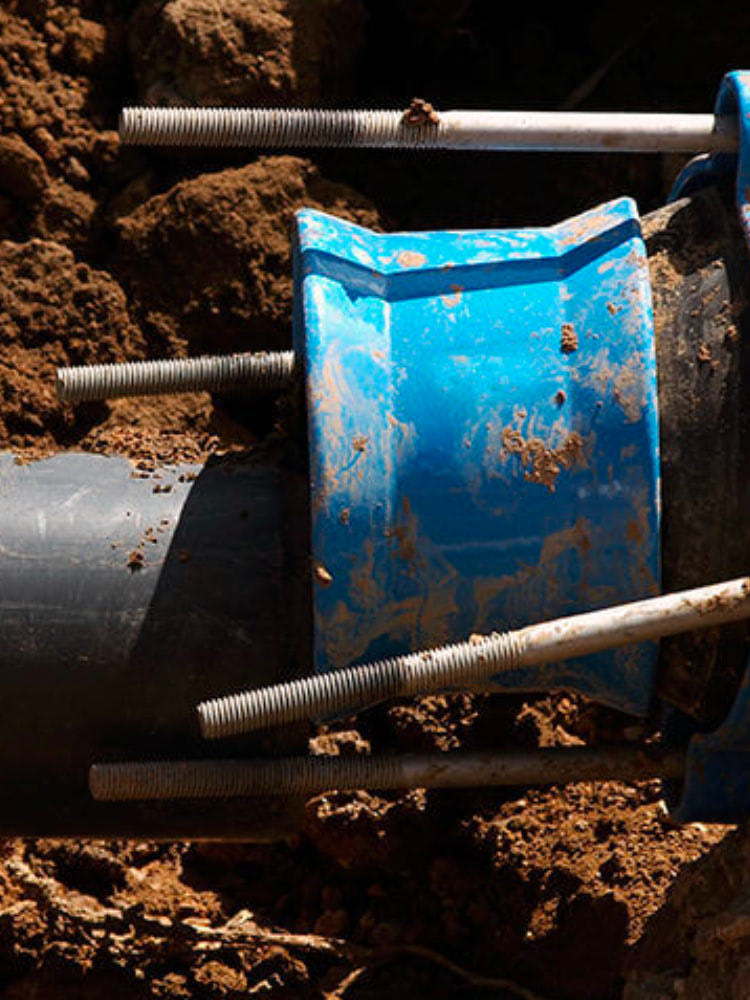 Sewer Line Cleaning Services in Orange County
Clogged sewer lines can very quickly turn from a minor nuisance into a nightmare of health hazards. Tree roots, minerals, dirt, grease, and sludge buildup can all clog a sewer drain and affect the function of the plumbing system at your property. Clogs in sewer lines must be cleared in order to maintain optimal sewer operation.
At Barker and Sons Plumbing & Rooter, we've been providing outstanding sewer cleaning services in Orange County for over 35 years. We understand how frustrating it is to experience a nasty sewer problem. That's why we're ready to help with fast, friendly, expert sewer cleaning service—anytime! Best of all, our state-of-the-art services will help remedy the problem in the most effective and efficient way possible.
Signs You Need Sewer Cleaning
There are a few warning signs you should be on the lookout for that signal you need professional sewer cleaning services:
Multiple Drain Clogs
One of the main reasons you need sewer cleaning is multiple clogged drains. The drains in your home that run from your kitchen sink, toilets, bathtubs, and dishwasher all run down and combine in your sewer line.
Are several of your drains clogged simultaneously?
This likely means that the clog is further down in the sewer line where it would be able to impact multiple drains.
Slow Drains
Slow drains are another sign that you need professional sewer cleaning in Orange County. If your drains are slowing down, it probably means there are clogs building up in your sewer line—call us today if this is the case.
Emergency Drain Cleaning
Have a plumbing or drain emergency that needs an immediate response? Contact us now!
Read more on warning signs & reasons why you would need sewer repairs.
Common Items That Clog Sewer Lines

Some of the items that may clog sewer lines include:
Tree roots
Food, oil, and grease
Deposits from mineral hard water
Hair and beauty products
Disposal wipes
Sanitary products
Bandages and dressings
Paint
Animal waste
Soap scum
Check out our article for a more in-depth look into common items that clog your sewer lines.
Sewer Line Cleaning With Hydro Jetting
The plumbing experts at Barker & Sons Plumbing completely remove sewer blockages with hydro jetting technology after a thorough and complete video camera sewer inspection.
Our video camera pipe inspections allow for a real-time visual inspection of underground sewer lines and other piping in order to determine the condition of your pipes or the cause of obstruction. The hydro jetting process is fairly simple, but it requires specialized equipment to get the job done—accurately and efficiently.
Hydro jetting is the process of flushing water through your pipes at high pressure to remove any blockages from the system. Issues with your sewer system or pipes can stem from any number of things, including blockages or tree root infiltration. Hydro jetting flushes high-pressure water through the trouble zones of your pipes and clears out most blockages, with no need for intrusive digging. By using hydro jetting to flush away the blockage in your pipes in Orange County, in addition to avoiding unnecessary lawn and property damage, you can save both time and money.
Contact Barker and Sons Plumbing & Rooter for expert drain cleaning service in Orange County & the surrounding areas. Barker and Sons Plumbing & Rooter is family owned and operated, and has been serving Orange County for over 35 years. We offer upfront pricing and our expert plumbers are skilled at using hydro jet drain cleaning technology.