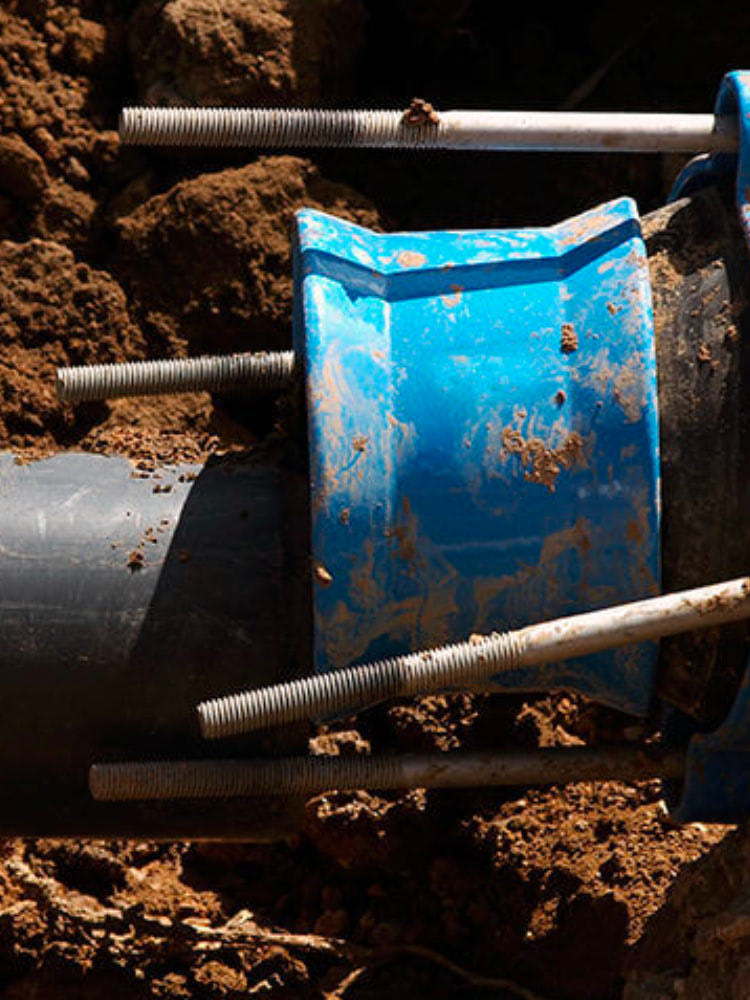 Sewer Line Replacement in Orange County, CA
Sewer Line Replacement Services
Stubborn stoppages to your home's sewer lines, which are typically caused by tree roots, could lead to expensive and destructive excavation of pipes or sewer lines. Why dig up your beautiful Orange County yard if you don't have to? At Barker & Sons Plumbing, we offer trenchless sewer pipe replacement that could replace your collapsed, broken, punctured, cracked or root filled sewer lines without having to dig up your yard. Read more on how to deal with invasive tree roots in your sewer lines.
Trenchless Sewer Line Replacement
There are a variety of trenchless sewer replacement technologies available. Our expert Orange County plumbing team can first assess the condition of your pipes with a comprehensive in-pipe video inspection. Our video camera technology allows for a real-time visual inspection of underground sewer lines and other piping in order to determine the condition of pipes. If replacement is necessary, our team of plumbers will recognize it—quickly and accurately.
If necessary, there are two methods of trenchless pipe replacement for your Orange County home that could save you thousands of dollars: pipe relining and pipe bursting.
Pipe Relining
Trenchless pipe relining is the process of repairing damaged sewer pipes by creating a "pipe within a pipe" to restore function and flow. Epoxy relining materials mold to the inside of the existing pipe to create a smooth new inner wall.
Pipe Bursting
Pipe bursting allows our technician to dig two small points of access at the beginning and end of your piping system instead of digging up your entire yard. Utilizing the old and damaged sewer pipe as a path, we use a hydraulic machine to funnel new replacement piping through. The entire process put new pipes in place while breaking up and dismantling the old pipes at the same time.
Emergency Sewer Line Replacement
Have an emergency that just can't wait? Contact us today!
Benefits of Trenchless Sewer Line Replacement
There are several advantages of trenchless sewer line replacement over other methods of sewer line replacement. Most importantly, your patio, driveway, sidewalks, fence, cable and gas lines, etc. remain unscathed. Also, trenchless replacement can also be done fairly quickly, we are usually in and out in just about 8 hours. See a full list of the benefits of trenchless sewer line replacement.
Contact Barker and Sons Plumbing & Rooter for expert sewer line replacement in Orange County & the surrounding areas. Barker & Sons Plumbing is family owned and operated, and we've been serving Orange County for over 35 years. We offer upfront pricing and our expert plumbers are skilled at using trenchless sewer replacement technologies to offer quick and undisruptive sewer line replacement services. Contact us today for sewer line replacement in Orange County.