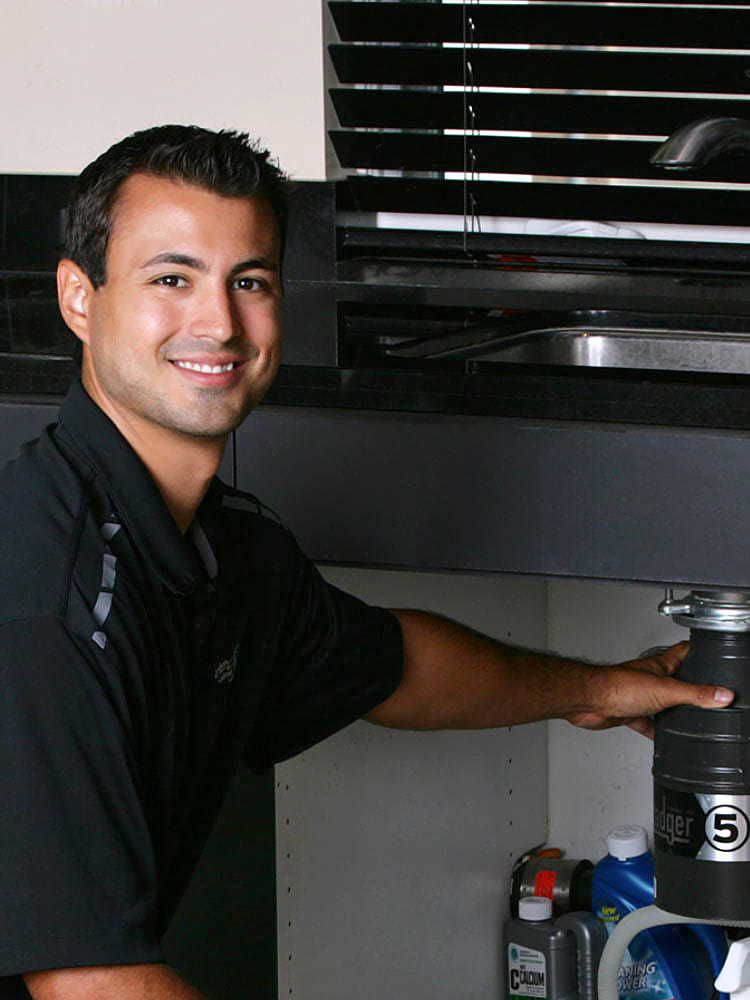 Garbage Disposal Installation & Repair in Orange County
Call 24 hours a day for fast, same-day emergency garbage disposal installation or repair
See Specials
Garbage Disposal Installation & Repair Services
Your garbage disposal is one of those things you probably never see but you use almost every day. As a result, it's important that your garbage disposal is working properly! Unfortunately, garbage disposals can be fickle – you never know what will cause them to break. The good news is there's an easy way to get them to start working again – just call Barker & Sons! We can fix your garbage disposal no matter what's wrong with it. When you need garbage disposal installation or repair in Orange County, call Barker & Sons!
Garbage Disposal Maintenance Tips
The best way to make sure your garbage disposal works properly at all times is to take steps to stop problems from occurring in the first place. Almost all garbage disposal problems are avoidable, provided you follow these steps:
Things you should NOT put down your garbage disposal:
Potato skins
Bone fragments and eggshells
Banana peels
Fats
Unpopped popcorn kernels
Onion skins
Fruit pits and seeds
Stringy vegetables like asparagus and celery
Things you SHOULD put down your garbage disposal:
Vegetable ends
Soft food matter
Ice cubes (to clean the garbage disposal out every now and then)
A little dish washing soap (helps freshen the smell)
Click here to schedule garbage disposal repair in Orange County, CA!
Why call Barker & Sons for garbage disposal installation or repair?
On-time fast and friendly service
We value your time and know you're busy. We will schedule an exact appointment time to meet you and perform your garbage disposal installation or repair job – and we'll show up on time!
The plumbers' plumber
We are the plumbers that other plumbers learn from, so you can count on the fact that we'll put our expert knowledge and experience to work for you. Your garbage disposal installation or repair job will be done right the first time and have peace of mind you made the right decision. Licensed and insured, we offer a 100% satisfaction guarantee for your peace of mind.
Clean and green
Our safety-conscious workers wear sanitary booties and keep your family's house clean. And have we mentioned we're green? We not only aim to meet and exceed your needs, but we're also doing our part to meet the ever-changing needs of our environment.
Experts you can trust
Barker & Sons are the trusted Orange County plumbing experts you've been searching for with the customer service you deserve!