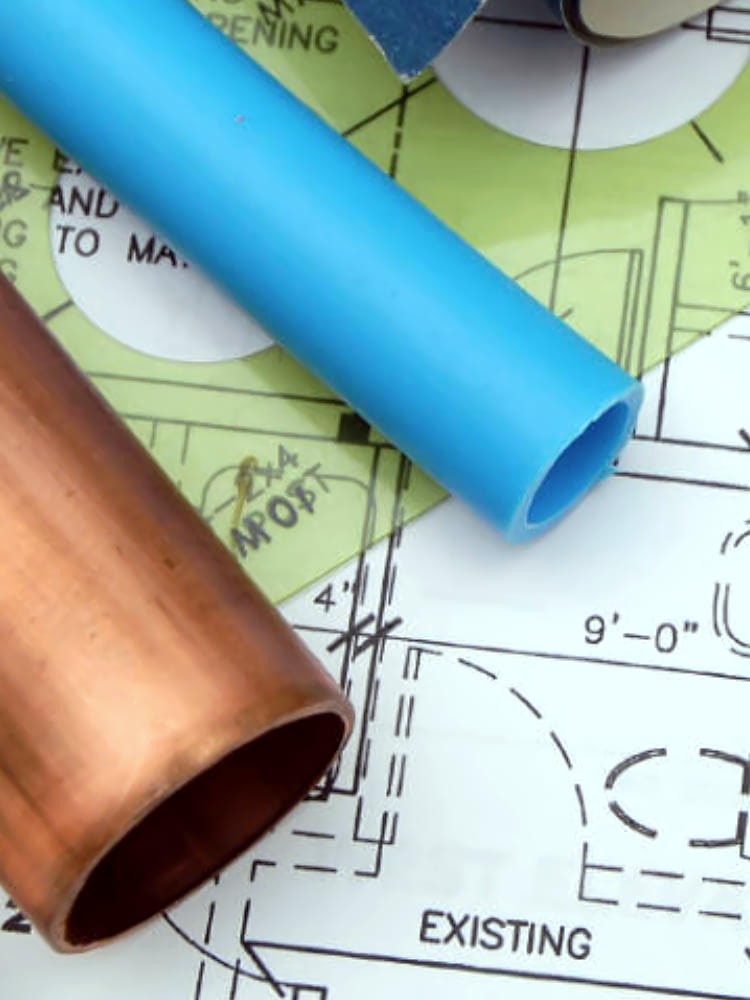 Orange County's Repiping Experts
Call 24-7 for fast, same-day emergency service
See Specials
Copper Pipe Replacement Services in Southern California
Are leaks getting you down? Replace your worn out copper pipes with modern, flexible PEX piping!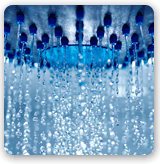 Even though most of your piping is probably located behind your walls and therefore not very visible unless you go looking for it, it's extremely important that you know that your system is leak-free, and built using the proper materials. Even a little leak isn't good when it comes to your home's plumbing. Not only does it cost money and aggravation, small, pinhole leaks inevitably lead to bigger leaks.
Common Signs You Have a Pipe Leak
Have you noticed your water bills getting higher each month? Has your water pressure been "off" lately, so much so that it takes twice the time to rinse the shampoo out of your hair? Or worse yet, do you get scalded in the shower when someone else flushes a toilet? Chances are you have a leak somewhere, hidden out of sight.
At Barker & Sons, solving leaking pipes is one of our specialties.
Why It's Time to Replace Old Copper Pipes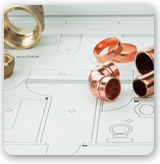 Most homes in our Orange County service area were built using copper piping. Copper is a very durable material, and a great improvement over homes built prior to 1970, which used galvanized iron. The good news is, most repairs to copper piping are fairly easy. In most cases, they won't even require a complete pipe replacement.
The better news is that today you have a choice in pipe alternatives. PEX piping (or cross-linked polyethylene) was approved for use in the U.S. in 1980, and has several advantages over metal or rigid plastic pipe.
What is PEX Piping?
PEX plumbing, or cross-linked polyethylene, is a great choice in pipe alternatives, especially when it comes to slab leaks and copper pipe lines. Since it is a corrosion-resistant product (flexible and durable) it is a great solution for copper repiping needs.
Developed for use in Europe during the 1970s, PEX pipes were first introduced to the United States in the 1980s. PEX stands for cross-linked polyethylene, meaning the tubing is resistant to the harmful impact of hot and cold temperatures. The cross-linking occurs through a chemical reaction between the polyethylene within the piping. PEX pipes are used a lot in building services pipework systems, hydronic radiant heating systems, domestic water piping, and insulation for high voltage electric cables. PEX piping is even used for natural gas and offshore oil applications.
Facts About Copper & PEX Piping
Poorly installed copper piping, while durable, is more susceptible to pinhole leaks underneath your foundation. Elements in the ground under the slabs can cause copper pipes to wear down.
Barker & Sons Plumbing will reroute your pipes right the first time: overhead in your attic, instead of underground, where the elements can destroy our work. Give us a call, and you'll never have to worry about the elements destroying your pipes again!
PEX piping is resistant to scale and chlorine and will not corrode.
PEX piping works well in hard to access areas and curves easily, leaving fewer areas for potential leaks. Copper piping requires joints to go around curves.
PEX piping is more durable and flexible (and quieter) than other pipe materials.
PEX can be hooked up to existing copper pipes, saving you money from a complete pipe replacement.
PEX is less expensive than copper and doesn't transfer heat as readily, therefore conserving energy and saving you money. The manufacturer also provides a 25-year warranty!
Call the repiping experts at Barker & Sons Plumbing, your trusted source for helping you make the best decision on pipe repair for your home or business. We'll get in and make the repairs quickly so you can get back to more important things, like taking a hot shower without being scalded when a toilet flushes. Let our professionally trained experts get your pipes running back at full capacity today!
Even More Benefits of Replacing Old Pipes
Save money from having to install new pipes
100% Satisfaction Guarantee on all Barker & Sons services
Reduced water loss & improved efficiency
Improved water pressure
Clean, rust-free drinking water