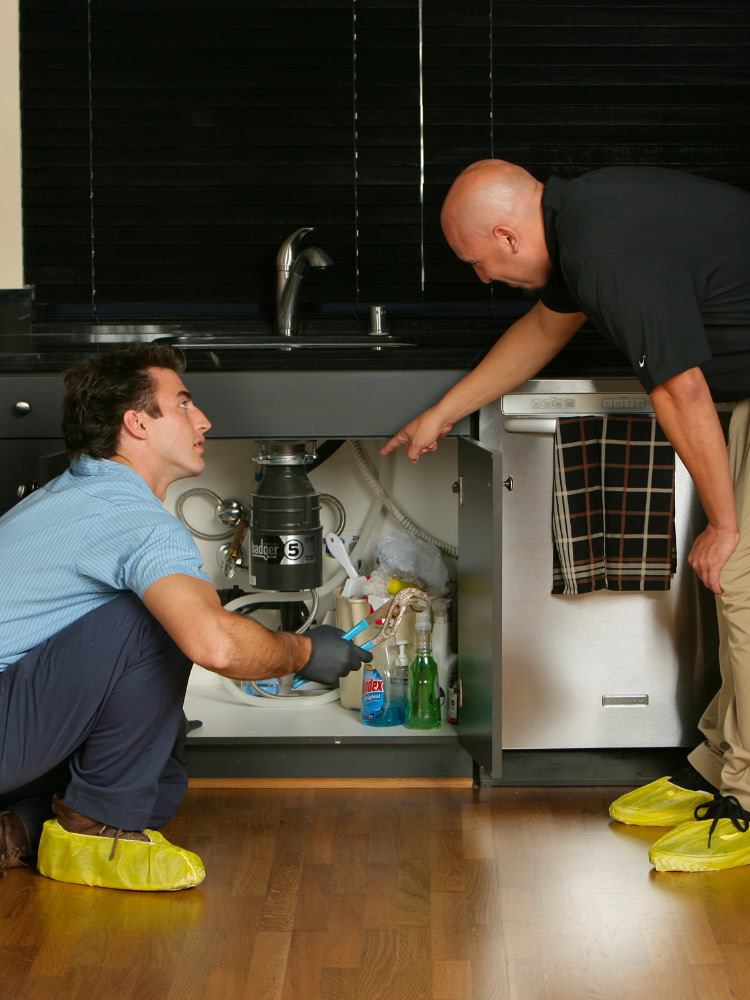 Rooter Service in Anaheim, Orange County
Call 24-7 for fast, same-day emergency service
See Specials
Do you have a stubborn clog in your toilet or drain?
Maybe it's a big blockage in your main sewer line? Some clogs and blockages are just too much for DIY drain cleaning – fortunately, no clog is too big for Barker & Sons Plumbing & Rooter.
Our expert Orange County plumbers can clear even the toughest clogs, including:
Kitchen Clogs
Kitchen sinks are notorious for slow drains and clogs. Whether it's food particles, grease buildup, or a backup from the dishwasher, you never know what's going to cause your kitchen sink to become clogged.
Bathroom Clogs
Sewer Clogs
If all of the drains in your home are backing up at once, you probably have a backup in your main sewer line. Sewer line clogs are most commonly caused by root infiltration and may need to be assessed using a video camera pipe inspection.
What Happens When Roots Get into My Sewer Line?
Roots are drawn toward the water, heat, and nutrients that flow through your pipes. They will slowly extend small fibers into the pipes, eventually growing and cracking through them. While this is happening, things like toilet tissue and any large chunks of debris will get caught in the network. Over time, these snags will grow larger and stop up your pipes, causing all the drains in your home to back up. Clay pipes are the most susceptible to root intrusion, followed by concrete pipes and, to a lesser extent, PVC pipes.
Rooter service will fix many types of clogs. However, for extra tough clogs and plugged up drains, rooter service may not be enough. That's when we bring in the hydro jetting machines. Read more about our hydro-jetting services and the difference between snaking drains vs. hydro-jetting.
Barker & Sons Plumbing & Rooter is family owned and operated, and has been serving Orange County for over 35 years. We offer upfront pricing and train our staff to the highest standards, so we make repairs right the first time — saving you time and money.