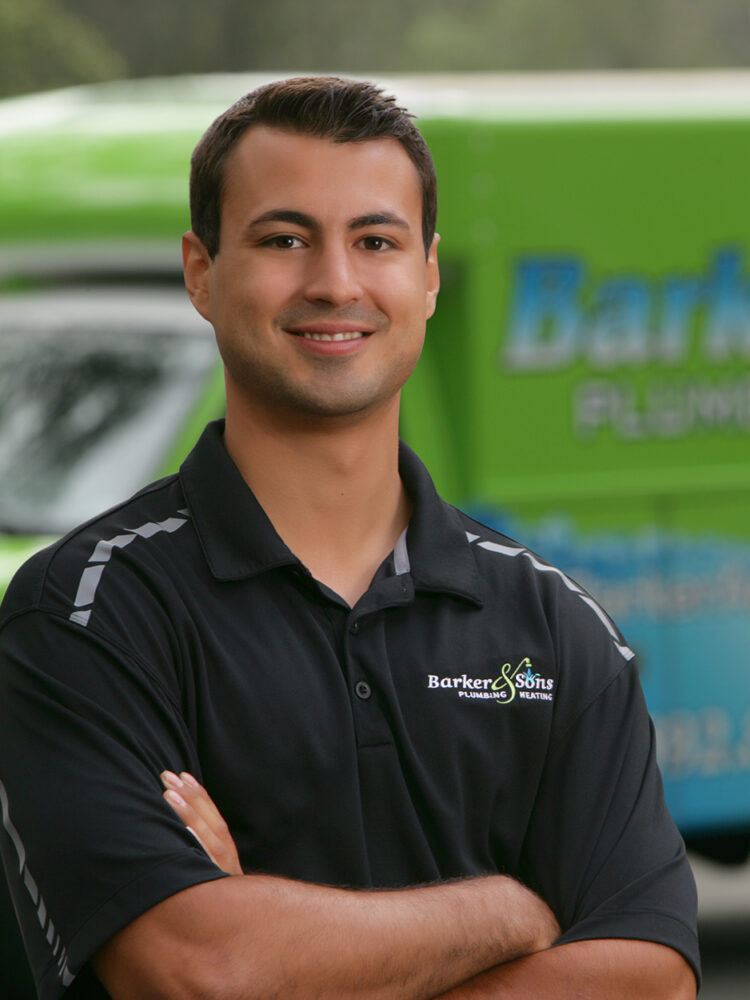 Drain Cleaning in Garden Grove
Our state-of-the-art services, including hydro jet drain cleaning, help prevent clogs and backups.
If you've ever dealt with a slow draining sink, water backing up in the kitchen, or standing water when taking a shower, your drains are more than likely clogged. Over time dirt, debris, food, and more cake the inside of your home's pipes causing water to flow less slowly from its source to the sewer lines outside.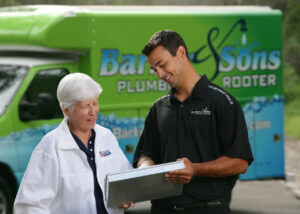 Barker and Sons Plumbing & Rooter is here to handle your drain cleaning needs and tackle those stubborn clogs once and for all. We have over 35 years of experience in plumbing in Garden Grove and the surrounding area. We'll get the job done right and will get your drains draining like new.
Why Have Your Drains Cleaned
Drain cleaning removes anything clogging up your drains so that water can flow freely. Over time and depending on what you put down your drains, this debris begins to stick and build up in your drains. As more builds up, you create a clogged drain impeding how water moves through your home and to the sewer outside.
Signs You Need Drain Cleaning
Slow draining drains, standing water in the tub or sink, or water that won't drain at all are all signs you need drain cleaning in Garden Grove. Low water pressure is another sign. Odd smells from your drain that won't go away, especially in the kitchen, can be a sign of a clogged drain – these are often the worst sign because you're smelling rotten food stuck fermenting in your drains.
How to Avoid Drains Clogs
Don't put anything down your sink or drains except for water – it's that simple. Food, grease, hair products, sanitary products, and more cause clogs. Even if you put something down a drain once and nothing happened, you don't know that the item made it out of your home and into the sewer. It could be lodged in a pipe waiting to catch other debris, eventually blocking the drain entirely.
Drain Cleaning Methods
While Barker and Sons Plumbing & Rooter relies on hydro jetting to tackle the hardest drain clogs, there are different ways to go about drain cleaning. Some of these methods include snakes, augers, and cameras to find clogs and clear them. Drain snakes are helpful when you know something hard, like a toy or jewelry, is what's clogging a drain.
What is Hydro Jetting, and Do You Need It?
Hydro jetting uses a high-pressure stream of water to blast its way through clogs in your pipes. This effectively destroys the clog into smaller bits and pieces, letting it pass through the pipes into the sewer lines connected to your home in Garden Grove. Hydro jetting is effective in clearing pipes that have seen build up over many years, getting rid of the toughest clogs imaginable in the quickest time possible.
Sewer Cleaning & Sewer Repair Services in Garden Grove
Like drain cleaning, sewer cleaning is often needed when you notice multiple rooms or issues with water flowing in your home. If several rooms have issues with foul-smelling drains, slow draining water, or standing water, your drain clogging issues may also be sewer line clogs requiring cleaning or repairs. Barker and Sons Plumbing & Rooter also handles your sewer cleaning needs.
Need Garden Grove Drain Cleaning? You Need Barker and Sons Plumbing & Rooter
Drain cleaning is often something you don't realize you need until you need it. Let Barker and Sons Plumbing & Rooter take care of your drain cleaning, sewer cleaning, and other plumbing needs. Call us or schedule service online with us today and see why Garden Groves trusts our team in their home.