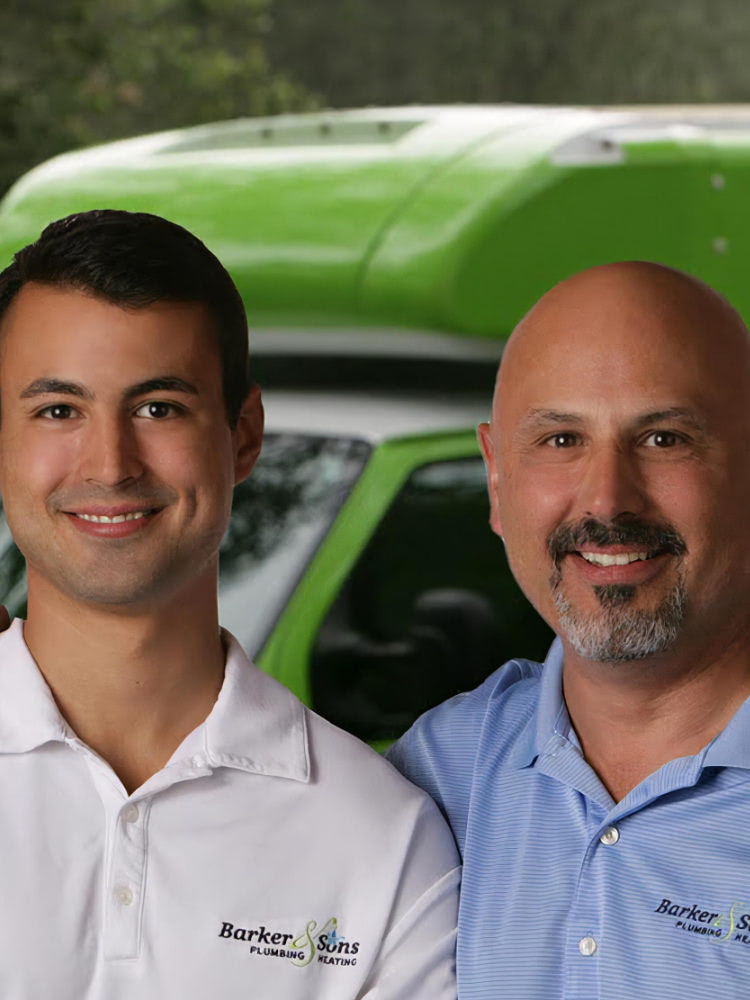 Falsken Water Filtration Systems
You should make the switch from your old water filtration system to a new Flasken Water Filtration System. Just call now at (714) 630-8766 and we'll send our technicians to get you the professional help you need.
Water quality is a hot button issue for many in the Anaheim area. Fortunately, Barker & Sons Plumbing has your water quality solutions covered! We offer Falsken water treatment systems to take care of all your water filtration and water conditioning needs. If you want to install a Falsken water treatment system in your home, call Barker & Sons today!
Falsken Water Filtration Systems
Various tests have found that we have a lot of junk in our water – trace amounts of as many as 40 different chemicals and 20 pesticides! While these pose no health threat, they can add a funky taste to the water. In fact, it's been said that we drink more bottled water in Southern California than they do in New York.
Well not anymore! Over the past 20 years, Falsken has perfected the residential drinking water system to give you endless bottled-quality water. Falsken offers a variety of point-of-use water systems and can help you select the best type for your water chemistry: carbon filtration, reverse osmosis (RO), distillers or ultraviolet. Point-of-use means you don't have to worry about storing, lugging around, lifting or spilling heavy bottles, nor do you have to worry about the ongoing cost of purchasing drinking water!
Falsken prides themselves on the performance, ease of maintenance, quality construction and efficiency of their water filtration systems. All systems and components are American made by the best proven manufacturers and are designed to last for years.
Click here for more information about whole house water filtration »
Falsken Water Softeners
Falsken is one of the few water treatment providers that offers both conventional water softeners and "no salt, no chemical" water conditioners along with filtration systems and alternative ways to treat your water. At Barker & Sons, we can help you determine which type of water conditioner would work best in your home. When recommending home water treatment, we'll take into account water pressure, flow rates, size of plumbing, installation requirements, budget, future needs, chemistry of your water supply and, of course, your own expectations.
Falsken water softeners provide a number of benefits, including:
Cleaner, softer laundry, skin and hair
Spot-free dishes, silverware and shower doors
Reduced mineral deposits on faucets, fixtures and pipes
Easier cleaning
Great for children and adults with sensitive skin
Financial savings on all detergents, soaps and cleaning supplies
Higher durability of all water-using appliances, including dishwashers, washing machines, hot water heaters, etc.
Click here for more information about water softening »
Want to install a Falsken water treatment system?
Falsken Water Systems has been providing residential and commercial clients with quality water treatment for over 20 years. At Barker & Sons, we can install any type of Falsken water treatment system in your home in Orange County, CA. We know the water quality in our area isn't great, but with a Falsken water treatment system, you'll never have to worry about it again.
For more details or to get started, call Barker & Sons today!
Looking to upgrade your home's water with a new Falsken Water Filtration System? Call us now at (714) 630-8766 to have your Orange County experienced water filtration specialists help you today!