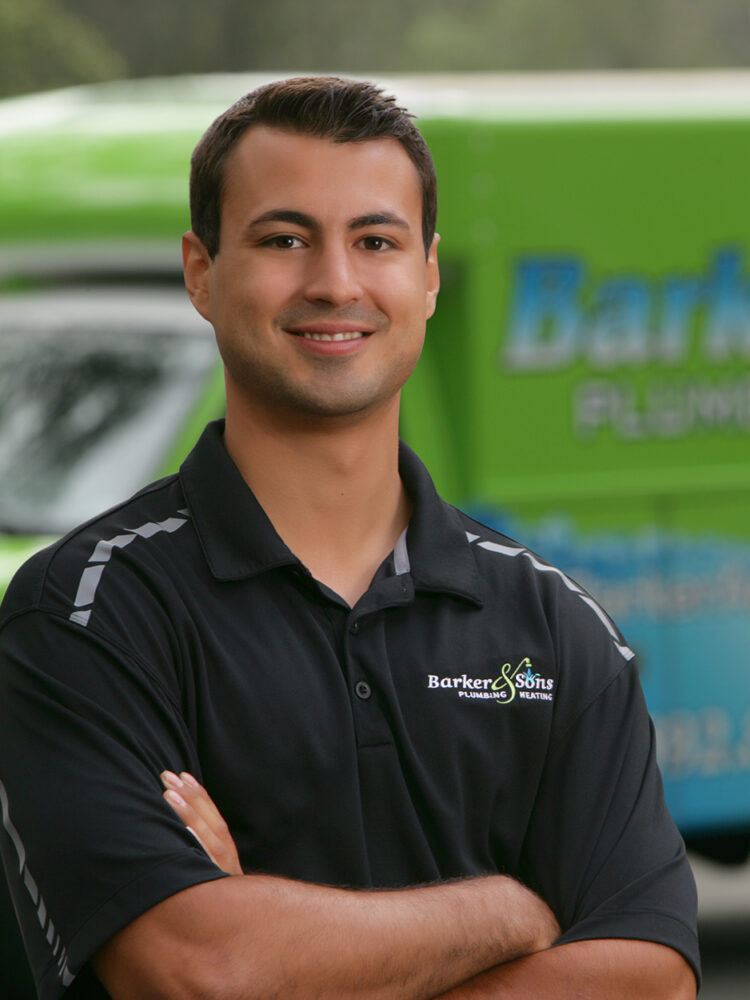 Orange, CA Emergency Plumber
Rest assured we are here for your plumbing needs 24/7/365
Having Plumbing Issues in Orange?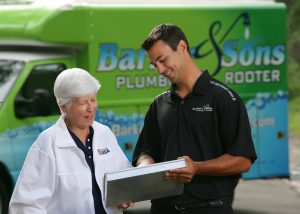 Barker and Sons is your solution. With over 35 years of experience in plumbing, we can handle whatever plumbing emergency your home, office, or property is dealing with. From plumbing leaks to backed-up drains and more, our technicians are trained to handle anything, so you don't have to. You can rely on Barker and Sons for all your Orange plumbing needs.
Our time in Orange has shown us precisely what you're looking for in a plumber:
Prompt service and scheduling.
Honest, upfront pricing.
Technical expertise to get the job done right the first time.
Barker and Sons knows that customer service is paramount. We know you're stressed out dealing with your plumbing issue. We want to put you at ease that our team is not only ready to get the job done but walk you through the process, so you know what's going on and what comes next. We want to make dealing with plumbing issues as easy as possible for you and your family.
Plumbing Services Offered in Orange
Check out the sidebar for a list of our complete plumbing services in Orange. We'll discuss your issue and the best course of action to get it corrected. We're confident we will handle what you're facing and get the job done right.
Here's Why You Should Choose Barker and Sons Plumbing and Rooter
How many businesses last longer than a few years? We're proud to serve our neighbors in Orange for over 35 years. Our team constantly challenges each other to learn more and be better every call we answer. We use the latest plumbing technology and pursue continuing education.
When you choose Barker and Sons Plumbing and Rooter, you can expect the following from our team:
We'll email and text you a picture of the technician, so you know who will knock on your door. We'll also send your status updates so you know where your technician is and when they're on their way to your home or office.
We'll answer any questions or concerns you have honestly.
We'll offer you a 100% satisfaction guarantee on all work performed.
Barker and Sons is your go-to plumber in Orange. If you're experiencing plumbing issues and don't know where to turn, call us or contact us today.
Prompt and Friendly Service
We understand how hard it is to choose a service provider, no matter what issues you're dealing with. Barker and Sons strives to be the best emergency plumber in and around Orange.
Other Plumbers Rely on Us
We push everyone on our team to educate themselves and keep pushing to learn more about plumbing. We are only as good as the tools, technology, and continuing education we use. That's why other plumbers call us in challenging situations. We not only want to help the community, but we also want to help plumbers succeed in our trade. This makes us better at our jobs and helps us learn, too.
We're Always Here for You
Barker and Sons are the plumbing experts you can count on from start to finish. We're Orange's first call when a plumbing emergency strikes at home or the office. We're rated A+ with the Better Business Bureau and received the Super Service Award from Angie's List. You can count on us – always!
Let's Go Green Together
Barker and Sons are proud members of Greenplumbers®. This international organization is focused on tradespeople and plumbers looking to find innovative ways to go green and help the environment. Water conservation is crucial to the well-being of the planet. As plumbers, we are responsible for conserving water where we can on the job and want to help homeowners, and business owners alike do the same.
Barker and Sons is ready to help you with your plumbing needs. Have more questions? Contact us or call today and see why we're Orange's number one plumbing company.
Our Plumbing Services are the best in Orange, CA!
Our plumbing services encompass any and all plumbing repairs, replacements and new installations, including:
24-Hour Emergency Plumbing
Pipe Leak Detection and Repair
Slab Leaks Repairs
Drain Cleaning
Sewer Line Repairs
Video Sewer Camera Inspections
Rooter Service
Gas Leak Detection & Gas Line Installation
Water Heaters & Tankless Water Heaters
Toilet Repair & Installation
Tubs & Showers
Sink and Faucet Replacement
Garbage Disposals
Hydro Jetting
Trenchless "No Dig" Sewer Pipe Repair
Copper & PEX Repiping
Water Purification Services
Earthquake Safety Valves
You name it, we can repair, install or replace it!