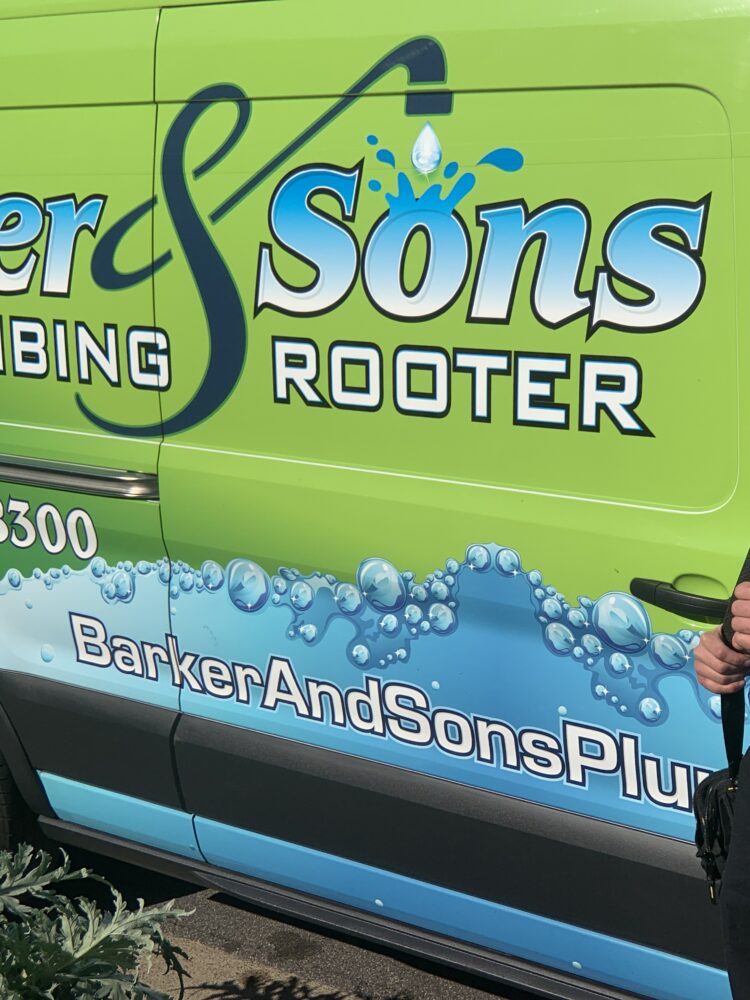 Emergency Plumber in Whittier
Do you need a plumber in Whittier, CA?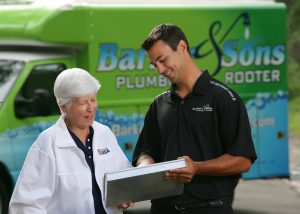 Our family-owned business has served Whittier for over 35 years. Any plumbing, drain and sewer job is treated with the highest level of care, respect, quality work, and professionalism by our team of plumbing, drain, and sewer experts. Our services are guaranteed 100%, and we are readily available during all hours to answer any questions you may have.
Why Choose Barker & Sons for Plumbing Services
With our plumbing, drain and sewer services, we can meet all of your needs for your Whittier home. Our highly trained professional plumbers can handle anything from drain cleaning to water heater repairs to trenchless sewer replacements to detecting pipe leaks.
As a company, we are committed to treating our clients like family. For decades, we have been able to help our customers throughout Whittier out of every tight spot and beyond with our quick response times, professionalism, and our decades of expertise. Our success depends on their trust in us. Because of this, you will never receive an answering service when you call our office, no matter what time it is.
Commitment to Quality Plumbing
You are busy, and we know how valuable your time is to you. That is why our team is always just around the corner, ready for whatever you need. You are in good hands with us as we are excellent communicators, and we will call you 30 minutes before our arrival. Feel free to go about your day and we'll give you a heads up when we're on our way!
With Barker and Sons, you can be sure of receiving the highest standard of customer service when it comes to plumbing in Whittier. Our team is always here for you, from the moment you contact us to the moment you need any assistance after the job is done. Additionally, with the most current technology, we are able to provide the best customer service throughout Whittier and surrounding areas!
Comprehensive Plumbing Services in Whittier
Whenever you need plumbing services for your Whittier home, Barker & Sons is here to help. We offer 100% satisfaction guaranteed on all our work.
We provide the following plumbing services:
With every plumbing service provided to our clients, we are committed to providing high-quality workmanship and customer satisfaction.
Whittier Emergency Plumbing Solutions
There are some plumbing issues that just can't wait. Our team of expert plumbers are available for 24-hour emergency plumbing services to our Whittier clients every day of the week. We want to make sure that you are never left waiting for repair services in the case of a burst pipe or a sudden leak. Any time of the day or night, we're ready to assist you in any way we can. We are able to provide the best service to our customers when they need it most, and you can rely on us to deliver.
Contact Whittier's Most Trusted Plumbers
At Barker and Sons, we can take care of all your plumbing, drain, and sewer problems in Whittier. Are you having a problem with your plumbing? If so, we have solutions for you. No matter what plumbing issue you may have, from a clogged drain to a leaky pipe, we're here to help!
Get in touch with us if you have any plumbing concerns or to schedule a non-emergency plumbing appointment.
Contact Barker & Sons Plumbing today!