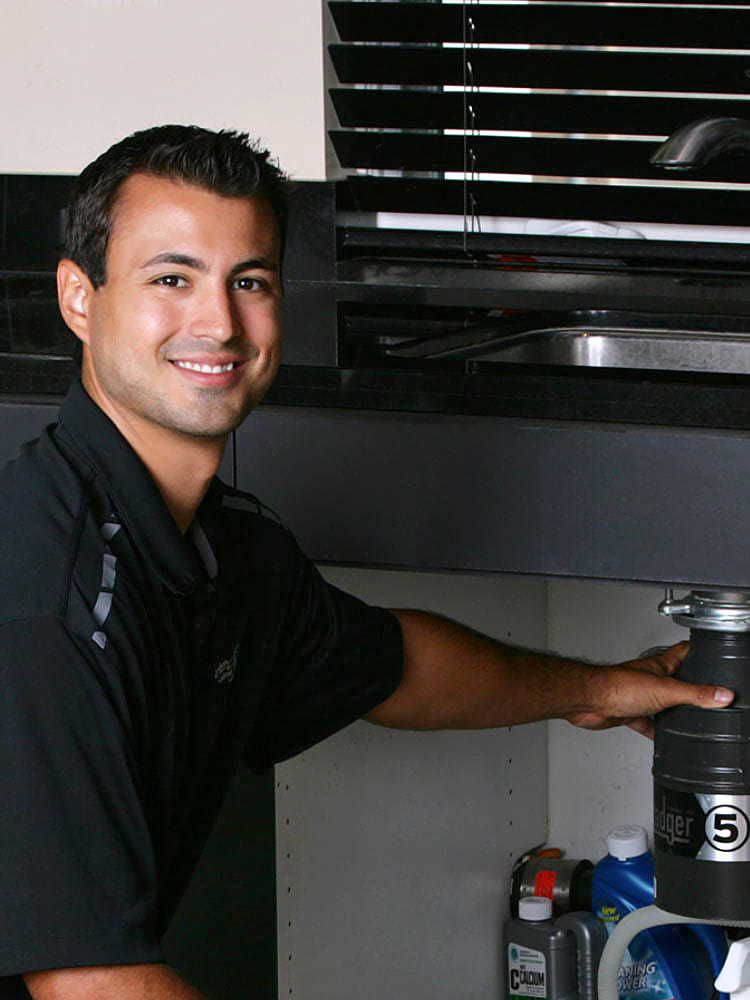 Drain Cleaning in Villa Park, Orange County, CA
Our state-of-the-art services, including hydro jet drain cleaning, help prevent clogs and backups.
Clogged drains that back up are a major headache to homeowners in Villa Park. One of the smartest things you can do is contact a leading Orange County plumbing company so that a qualified, experienced plumber can come out to your home and provide you with drain cleaning services.
Importance of Timely Drain Cleaning in Villa Park, Orange County, CA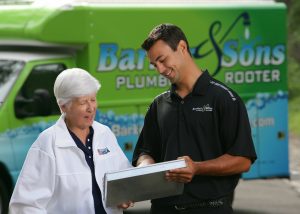 Regular drain cleaning is an incredibly important part of proper home maintenance. A drain that is not regularly cleaned can get clogged, making it significantly more difficult and expensive to clean later on. Water that is slow to drain has the potential to permanently damage the plumbing fixtures in your Villa Park home, which can lower your home's resale value.
Additionally, stagnant water can cause serious health problems to all the occupants in your home. A clogged drain harbors germs and encourages the growth of mold, which can cause health problems ranging from itching eyes, sneezing, and coughing to serious allergic reactions, asthma attacks, and permanent lung damage. To prevent this, it's important that you contact a leading Villa Park plumbing company that offers drain cleaning services, including hydro jet drain cleaning.
Common Items that Clog Villa Park Drains
Some of the items that may clog sewer lines in Villa Park include:
Tree and shrub roots
Food, oil, and grease
Deposits from mineral hard water
Hair and beauty products
Disposal wipes
Sanitary products
Bandages and dressings
Paint
Animal waste
Soap scum
It's always a smart idea to have your drains regularly cleaned by a professional Orange County plumber—it's a critical preventative maintenance measure that will preserve your Villa Park home's plumbing fixtures and allow you to avoid very costly repairs down the road. But if the need arises for emergency sewer cleaning—contact Barker and Sons Plumbing.
Hydro Jet Drain Cleaning in Villa Park, Orange County, CA
At Barker and Sons Plumbing & Rooter, we specialize in Villa Park hydro jet drain cleaning services, which involves blasting clogs in your pipes with a high-pressure stream of water that will break up your clogs and send them down the drain. Hydro jet drain cleaning is far more effective when cleaning Villa Park drains than a traditional drain snake is—and it takes far less time.
Hydro jet cleaning is a service that is especially necessary if you have a drain that has been clogged over time with heavy-duty residue like grease, soap, or sand. After some years, these substances can build up in your drains and eventually close up the drain. This is not the kind of blockage you can fix yourself and not even a situation where you can use a drain snake to completely unclog your drain.
The Hydro Jetting Process in Villa Park
Hydro jetting is the next generation in drain cleaning and maintenance. While rooters simply use mechanical action to punch a hole through clogs and debris to restore flow, pressurized cleaning uses the force of water to actually scour the inside of your drain. Hydro jetting not only restores flow but can remove grease buildup inside the drain, which helps prevent costly future problems.
Hydro jetting is the industry standard process for drain pipe cleaning. Call Barker & Sons Plumbing at (714) 630-8766 to schedule hydro jet drain cleaning in Villa Park.
Contact Barker and Sons Plumbing for Drain Cleaning in Villa Park, Orange County, CA
Barker and Sons Plumbing is family owned and operated, and we've been serving the Villa Park area for almost 30 years. We offer upfront pricing and our expert plumbers are skilled at using hydro jet drain cleaning technology. Contact us today for drain cleaning in Villa Park.
We service the following zip codes in Villa Park:
92861